The Cabins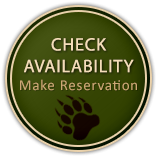 Each of our custom built cabins have a quaint "Alaskana" charm about it, and are comfortable and relaxing, with plenty of amenities. Our cabins are nestled in the evergreen forest right on the waters' edge and the woods are full of wildlife and the waters are full of fish! Cordova is widely known for its abundance of wildlife including brown and black bear, moose, deer, mountain goats, eagles, shorebirds, otters, various species of salmon, and more. The Prince William Sound truly is a sportsman's paradise.
Stay here at the cabins and enjoy many activities, such as campfires, lighting off fireworks, and swimming. GI JOE Island is located right across from the cabins; with its sandy shore and shallow water, it's a great place for campfires and picnics!
All cabins have porches and come fully equipped with:
Freezers
Access to fire pits
Cleaning stations for fish
Cable TV, telephone, bathrooms with showers
Bedding, linens and towels
Kitchen Appliances, pots, pans, dishes...etc...